"Be who you needed when you were younger" Author Unknown
As a child of the 90's, navigating through life with craniofacial differences, there was nobody I met who shared their story, who understood what it felt like to look or feel different. My mission is to be transparent, to share my journey, and my experiences. The hope is that a child will feel encouraged to get know someone who is different than them, and that parents and educators can add one more notch in their tool belt when having conversations regarding differences and disabilities.
It starts with one, but it takes many to shake it up.
Kindness, acceptance and inclusion starts with one person and can spread like a wild fire.
Art of Compassion is composed of four main tools:
→Social media impact
→Speaking engagements, community programs and assemblies
→Shared experiences and stories and support of the community
→And the book "The Courage to Be Kind" written by Jenny Levin and Rena Rosen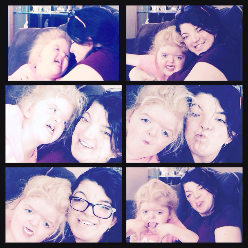 Art of Compassion has worked with communities as young as preschool, and as old as highschool. A of C has also worked with parents and educators.